DO YOU GRIND YOUR TEETH?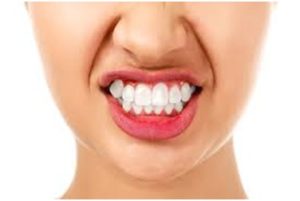 Teeth grinding is also known as bruxism. Let's discuss about the grinding abnormally and their ill effects on teeth:
What is bruxism actually?
 Bruxism is forcible grinding and clenching of the teeth, usually happens at night, during sleep. Those who suffer from bruxism may have a habit of biting their fingernails or pencils, or chew the insides of their cheeks.
How common is it?
About half of adults grind their teeth at night, and about 20% people grind their teeth in a destructive way. Children also grind their teeth mainly in response to discomfort caused by colds, ear infections or allergies.
What are the causes of bruxism?
 Bruxism probably is caused by emotional factors also such as daytime stress, anxiety, anger, pain and frustration. Certain sleep disorders can trigger grinding of the teeth as well. Those people who are competitive, aggressive may also be at greater risk for bruxism. Alcohol and some types of medications also contribute in making tooth grinding more worse.
Why bruxism can be a serious problem?
 The enamel may become worn during normal chewing actions so the inside of the tooth is exposed. Over time, the worn out teeth may become sensitive due to exposed dentin, and your jaws may even move out of proper balance. If bruxism isn't treated early enough, it can lead to gum damage, loss of teeth and restorations, jaw-related disorders, soreness and fatigue in your jaw and facial muscles, and earaches or headaches.