It is one of the newest advancement to the field of dentistry. The key to successful treatment in dentistry depends on proper accessability and visibility.
With the advancement in technology we are able to provide a better quality of dental treatment to the patient.
Dental procedures are difficult to do in the posterior area of the mouth, but with microscope we are able to carry the treatment with ease and high success rate.
WHAT TYPES OF TREATMENT WE DO WITH MICROSCOPE?
Initially reason of failure for the treatment was  lack of vision however now with advent of loupes and microscope this difficulty is overcomed.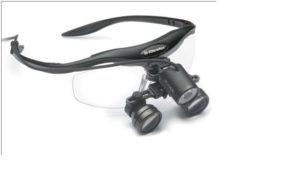 In present scenario microscopic based treatment has gained popularity in almost all field of dentistry.
Useful in diagnosis and clinical procedures.
Assessing craze or fracture line
ENDODONTICS: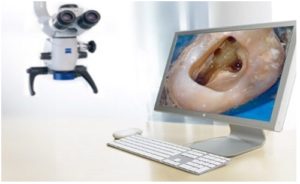 During root canal therapy, magnification provides better visibility of canals, thereby eliminating chances of any missed canals.
Surgical endodontics can also be carried out with ease.
Repairing of perforated canals can be done.
Obturation of immature open canal can be done.
Performing retreatment is simplier with microscope like removal of gutta percha from poorly obturated canal.
WHY MICROSCOPE IS WIDELY USED NOWADAYS?
Better visualization
Increased quality of treatment
Increased precision and accuracy
Improved ergonomics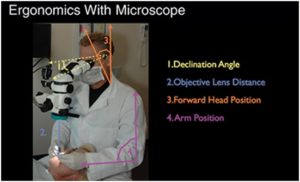 Gingival health and crevicular status can be determined
Any lesions in mouth can be easily assessed
Crown preparations can be very accurate
IMPROVED OUTCOMES
The microscope is beneficial for both dentist and the patient. The dentist can involve the patient in treatment decisions and most important is the success rate which has increased to manifold with the advent of microscope.