By. Dr.Rajat Sachdeva
INTRODUCTION
Pregnancy is a unique period during a women's life and is characterized by complex physiological changes, which may adversely affect oral health. Research indicates that the health of your mouth mirrors the condition of your whole body; when your mouth is healthy, chances of your overall health are good too. At the same time, various dental treatments like preventive, diagnostic and restorative are safe during pregnancy and also helps in improving and maintaining good oral health.
Evidence suggests that most infants and young children acquire caries- causing bacteria from their mothers. Providing education and counseling to pregnant woman to promote oral health behaviors may reduce the transmission of such bacteria from mothers to infants and young children, thereby preventing onset of caries.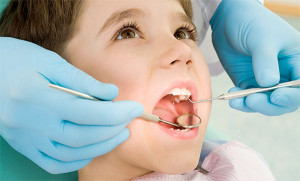 ORAL HEALTH AND PREGNANCY: If you are pregnant or considering becoming pregnant, keep your oral health in mind.
Pregnancy causes hormonal changes that may put you at increase risk of developing gum disease which, in turn, can affect the health of your developing baby. Recent research suggests a link between gum disease and pre-term, low-birth-weight babies. Regardless, practicing preventive dental care during pregnancy has been proven to protect oral and overall health, and is safe for mothers and children.
PREGNANCY-RELATED ORAL CONDITIONS
Pregnancy hormones cause changes throughout the body – even in your mouth.  It's important for you to take good care of your teeth and gums while pregnant.
Below are some tips to help you to maintain good oral health before, during and after pregnancy.
BEFORE YOU GET PREGNANT 
If your last dental visit took place more than 6 months ago or if any oral health problems were identified, try to get dental appointment before you get pregnant. In that way, careful assessment of your teeth and gum tissue (gingiva) can be done. And any oral health problem can be treated before you get pregnant.
DURING PREGNANCY
Dental care is safe and essential during pregnancy. Tell the dental office that you are pregnant and your due date. This information will help the dental team provide the best care for you. Schedule a dental exam in your first trimester. Scaling and root planning to control periodontal disease can be undertaken safely; avoid using metronidazole in first year.
As a precautionary measure, dental treatments during the first trimester and second half of the third trimester should be avoided as much as possible, except in the case of an emergency. However, routine dental care can be received during the second trimester. All elective dental procedures should be postponed until after the delivery.
Avoid dental X-rays during pregnancy. If X-rays are essential (such as in a dental emergency), your dentist will use extreme caution to safeguard you and your baby. Advances in technology have made X-rays much safer today than in past decades.
Regular periodontal (gum) exams are very important, because pregnancy causes hormonal changes that put you at increased risk for periodontal disease characterized by red, swollen and tender gums that are more likely to bleed. Women who already have gingivitis may find that their symptoms become more severe. Pay particular attention to any changes in your gums during pregnancy.
NUTRITION AND ORAL HEALTH: Choose healthy, balanced diet that may include fruits, vegetables, protein, whole grains like cereals, bread, or crackers; and dairy products like cheese, milk, or unsweetened yogurt. Drink plenty of water or milk instead of juice. Try to avoid between-meal snacks; if you do snack, opt for nutritious, low sugar foods like raw fruits and fresh vegetables. Avoid sugary snacks. Sweet cravings are common during pregnancy. However, keep in mind that the more frequently you snack, the greater the chance of developing tooth decay. Your baby's teeth begin to develop between the third and sixth month of pregnancy. Eat a healthy diet that includes calcium, protein, phosphorus and vitamins A, C and D to give your baby's smile a healthy start.
MAINTAIN GOOD ORAL HYGIENE: Brush your teeth with fluoridated toothpaste twice a day. Clean between the teeth with floss or interdental cleaner at least once a day to keep your mouth healthy. Rinse your mouth out with water or a mouth rinse if you suffer from morning sickness and have bouts of frequent vomiting. After meal, chew xylitol-containing gum or mints etc, this can help to reduce bacteria that can cause tooth decay.
AFTER THE PREGNANCY
If you experienced any gum problems during your pregnancy, see your dentist soon after delivery to have your entire mouth examined and periodontal health evaluated.
We look forward to helping you upgrade your smile and your quality of life!
Dr. Rajat Sachdeva
Dr. Sachdeva's Dental Aesthetic & Implant Centre
I – 101, Ashok Vihar,
New Delhi -110052
Mobile: +919818894041
Clinic: 011-42464041, +918527017175